ANNOUNCEMENTS
---
Dave Leach. See the '61 website's short TV clip of Dave commenting on Dave Stallworth. Lane 12/5/18
---
Ross Estes. Obituary and comments are posted on the '61 website. Lane 12/5/18
---
I apologize for getting this posted a little late. Many of us had Mr. Rickner for typing.The skill I learned in his class has served me well throughout the years. He was at Wendys in McPherson the last time I visited with him which was several years ago. He enjoyed reminiscing about people in our class.You can go on the Stockham Family Funeral Home website and leave a message for his family or view a video about his family if you wish. Our condolences go out to his family. Carol 10/7/18
Obituary for Keith Rickner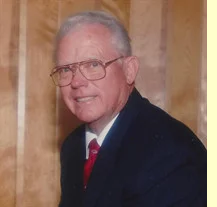 D. Keith Rickner, 89, of McPherson, KS, passed away peacefully on Wednesday, September 12, 2018, surrounded by family at The Cedars, McPherson. He was a retired McPherson High School Principal and had taught typing, bookkeeping, and shorthand.

Keith was born December 23, 1928, in McPherson, KS, the son of Henry Luther and Ivy Pearl (Vanatta) Rickner. He graduated from McPherson High School in 1946. He also graduated from McPherson College and Emporia State Teachers College. Keith was united in marriage to Joyce E. McLeod on August 1, 1954, in McPherson, KS.

He served two years in the United States Navy and was a member of American Legion Post #24. He was also a member of the First Christian Church and B.P.O.E. #502.

Survivors include: his wife of 64 years, Joyce of the home; two daughters, Lori (Randy) Hurst of Augusta, KS and Diane (Brent) Rotha of Wichita, KS; sister, Velma Jones of McPherson, KS; five grandchildren, Mallory Hurst, Connor Hurst, Kaleigh Hartzler, Logan Rotha, and Macie Rotha; and two great-grandchildren, Kowen and Khloe Hartzler.

He was preceded in death by his parents, brothers, Norman Rickner and Glen Rickner, and sister, Mary Allison.

Visitation will be held from 3:00 PM to 7:00 PM, Monday, September 17, 2018, at Stockham Family Funeral Home with family receiving friends from 5:00 PM to 7:00 PM. The funeral service will be held at 10:30 AM, Tuesday, September 18, at the First Christian Church with Rev. Lynn Scott officiating. Burial with Military Honors will follow at McPherson Cemetery.

Memorial donations may be given to First Christian Church or McPherson Senior Center in care of Stockham Family Funeral Home, 205 North Chestnut, McPherson, KS 67460.
---
New to the site? If you're a classmate and haven't joined, please do so by moving the mouse cursor over Classmates at the top and then click on Member Profiles and your name. If you were a classmate but didn't graduate from MHS, click on Contact Us on the left to become a guest member. If you would like to know more about what you're getting yourself into, click on All You Want To Know on the left and Sign Up Info. Lane Apr 2010
---
Tired of scrolling and searching? Go to your favorite Home Page topic with a click on a headline below. You can return here by clicking on your browser's back arrow at the top of the screen.
Your Daily and/or Weekly Golden Oldies Fix
---
---
Your Daily and/or Weekly Golden Oldies Fix
You have two options:
1. To hear a 5-song medley of oldies from the 60s that changes every day, just click on the jukebox. Click on the play button when you get to the site.
This link opens in a new window with a new tab. You'll need to go back to that tab to turn it off if you don't want to listen to all five songs! To keep listening while you browse on our site, just click on your tab with the M on it.
2. To hear the weekly #1 song hits from all the years we were in high school, click on Weekly Top Hits 1958-62 in '60s Music & History. These songs change weekly, and they are not archived, so you're going to want to check back every week to get your musical nostalgia fix. Carolyn 4/27/11
---
Click on the covers to open each. Use the right and left page arrows to turn the pages. View in full screen or click again to see even bigger pictures. The whole yearbook runs across the bottom in the full screen mode so you can select any page to view up close and personal. To close, use Escape. Don't worry if it looks like you're leaving it open. It will be closed for each new viewer. Enjoy!
The 1962 Yearbook is below in its entirety.
The 1961 Yearbook actually contains our Junior, Sophomore, and Freshman class photos. Some things in life just follow you forever!

Click here to see all MHS and McPherson Links
---
Our home page has had 86,186 visits since the website began on April 13, 2010. Each visitor is counted only once a day, no matter how many returns are made to the home page. The number is updated here daily.
---
Flag Counter (since 9/6/11). Click on the box for more vital info.
---